Now then everybody, give a big VUU welcome to Boris....
Excuse the pics he's abit dirty, not had time for a bath yet!!
I decided i was sick of driving round in a mk2 that sounded like a spitfire, so decided to trade up !! Seems like i'm getting sensible in my old age, having an extra 2 doors (no lindsay's not pregnant!!)
A lad at work has just ordered a new Merc, so needed rid of his Bora sharpish. So i decided to take it off his hands...
Boris is a 1999 V plate 2.0 Sport Bora, with full VW service history and only 63,000 miles on the clock. He has all the toys: climate control, rain sensitive wipers, cd player, full electric pack, 16" bbs rx 2 anni spilts, rear spolier and a full red recaro style interior!
His rear end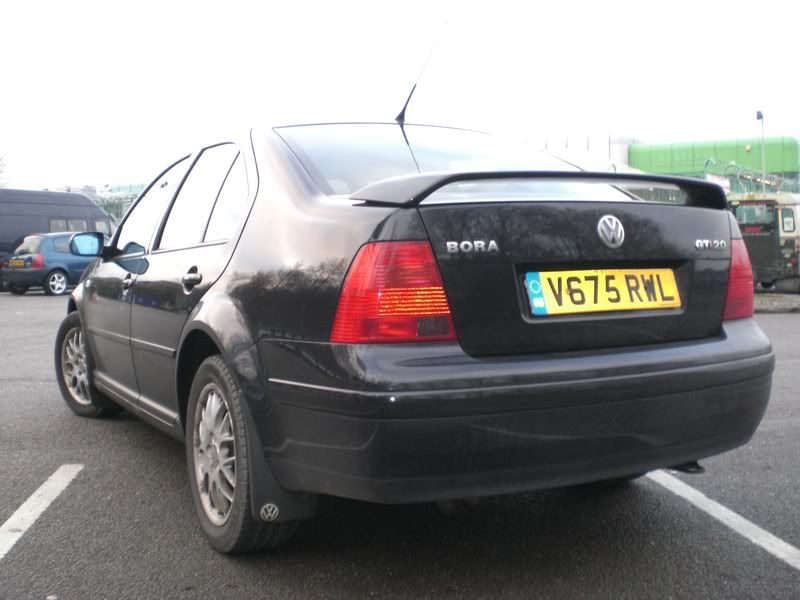 I've had him a week and i am enjoying the comfort and he is only going to have subtle mods, suspension and new rims....
but i've already bought some 18" spilts accidently on purpose.....
hopefully these will be on during the week
All comments welcome.... Cheers, J
....... typed by Linds as Jon being a lazy bugger
Last edited by on Sun Dec 16, 2007 3:50 am; edited 2 times in total