Well i bought my golf with the RS6's on it, i modified it by slamming it on coilovers so it went from being lowered 50mm Eibach Style..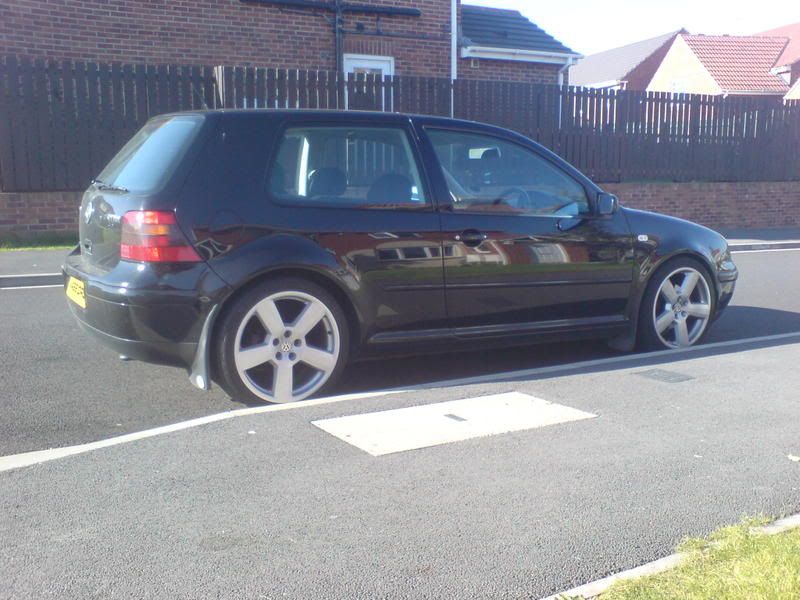 To then being fitted with FK Highsport coilovers and an FK ARB, me and my mate spent a very cold frustrating day fitting both the ARB (nightmare of a job) and then fitting the Coilies, this was a lot easier and quicker, all in we got it finished in about 8 hours, including a break for some Mac-d's. I owe my mate a big thanks for helping me and letting me use his tools, and generally having a crack and calling the golf all sots of nasty names lol!
It ended up looking like this...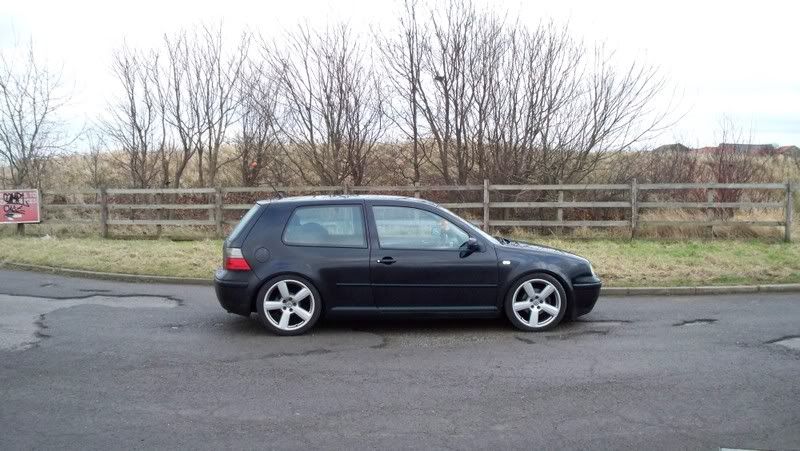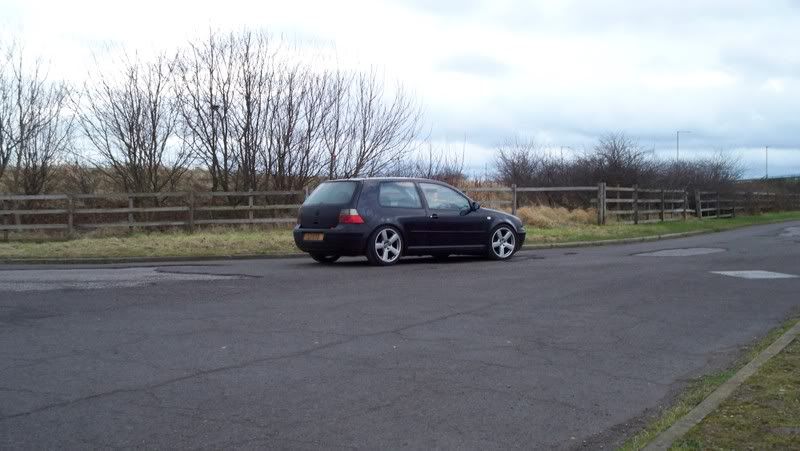 i was happy ish with the stance of her after this work, but the thing that always niggled me was the rear lights, i bought the Half smoked half red rears from the OE show, i had my heart set on some US rears, but my Fiancee ( proposed to her two days ago lol) persuaded me to give these ones a try as there something a bit different..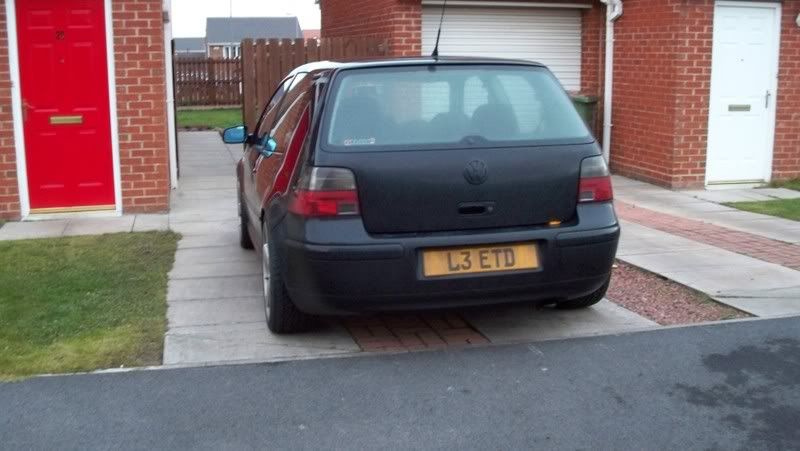 I then realised that i really dont like them no matter how hard i try and changed back to the standards..
From this..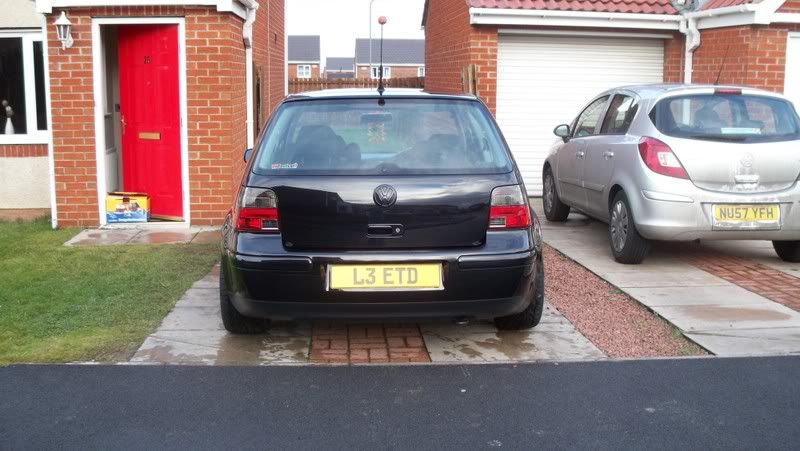 To This...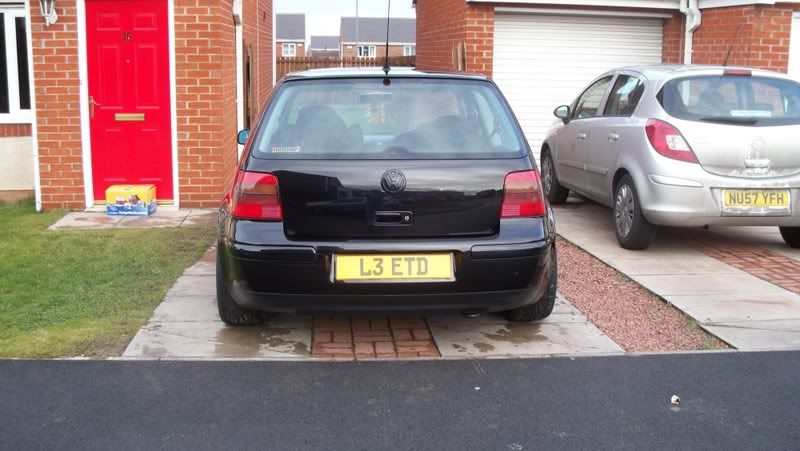 Along with a clean i took a few more pics to show how the coilies were settling..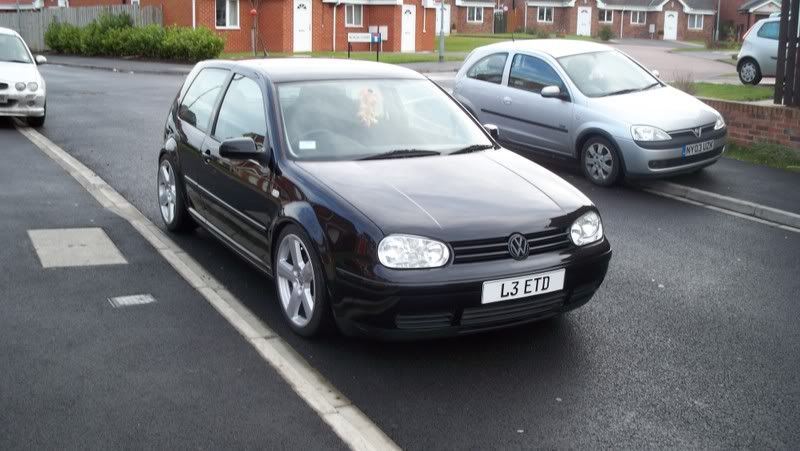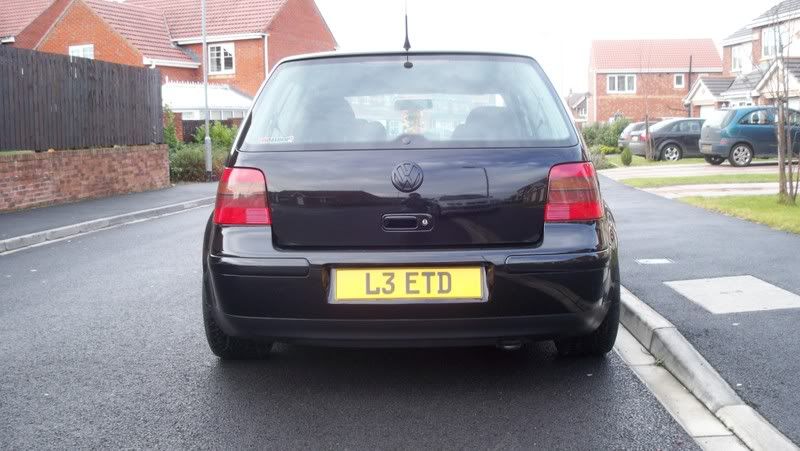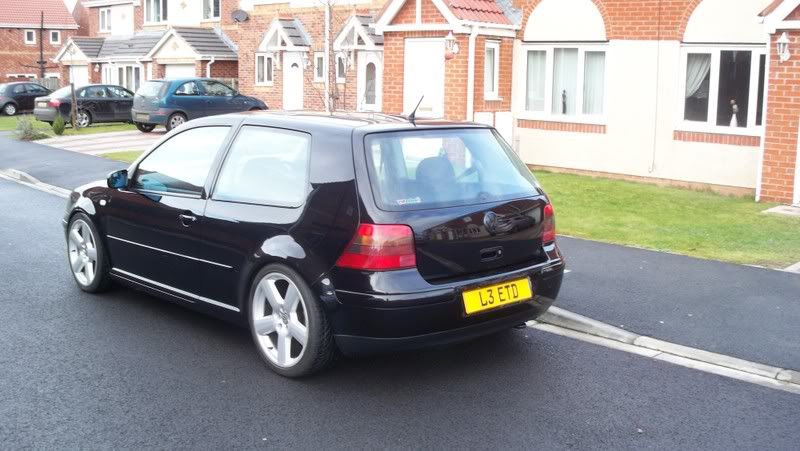 I then decided at this point to sell the RS6 wheels that the car came with, i wanted to put my own stamp on the car so i put them up on Ebay, not actually expecting to sell them, next thing i have sold them more or less straight away, the lad contacts me and wants them ASAP....
This is where the drama kicks in...i was now aware that i had no wheels to put my car on to let him have my alloys!
So i decided to get some steels, go for a bit of a Ratty winter look whilst i decide what to do for some new wheels, so a quick look on Ebay turns up some 15" VW wheels to fit MKIV, so i whack a bid in, and there mine for £40 (bargain).
So offf i pop down to leicester (from Middlesbrough!!) meet the bloke do the deal and whack the wheels in the boot and set of back, all of a sudden i realise i didnt even check the size of the wheels......................
So i quickly forget my self doubt, save with the knowledge that they will be as described (15" wheels) so i continue back up the M1, travelling by myself, great fun!
So i pull on the drive and check my new purchase and guess what......yep there only 14" wheels aint they!!!
So i rush out to try fit them at 21:45, and guess what....they dont fit on the front over the disks do they!!
They will fit the back though....comedy picture moment...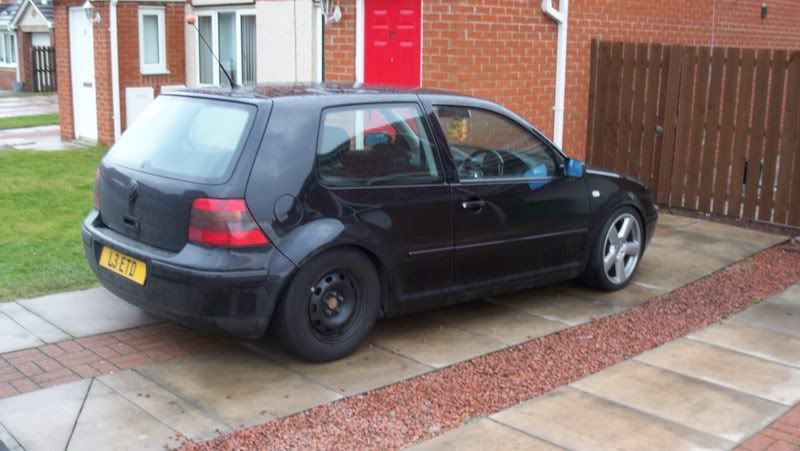 What a state eh??
So i ring the lad who is buying my wheels and as luck would have it he has a set of standard 15's to do a part ex with me!
So im now running some horrendous standard GTTDI standard wheels, with no centre caps, and rusty front arches ( seems a common problem on the 2000 model golfs) so my car now looks a complete state as im refusing to wash the heap of junk that now resides on my drive, couple all this with, brake pad light on dash, ABS and TC lights on dash and now Brak fault and handbrake light flashing constantly on dash, i feel like giving up!
on a lighter note, here is some pics from the weekeend before i took the 18's off...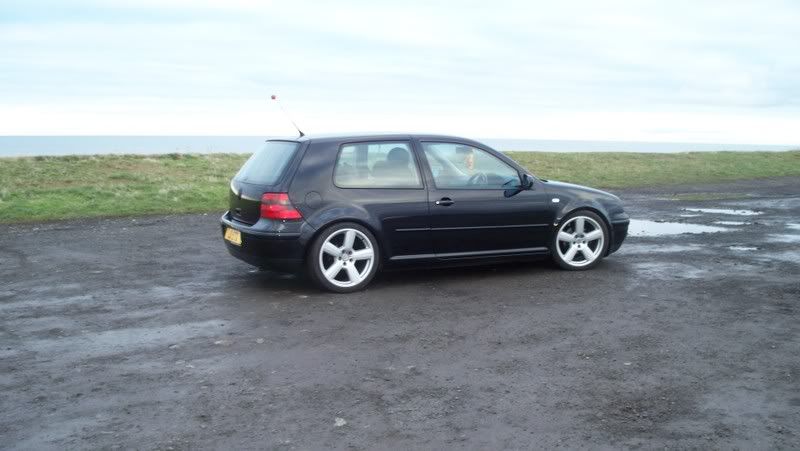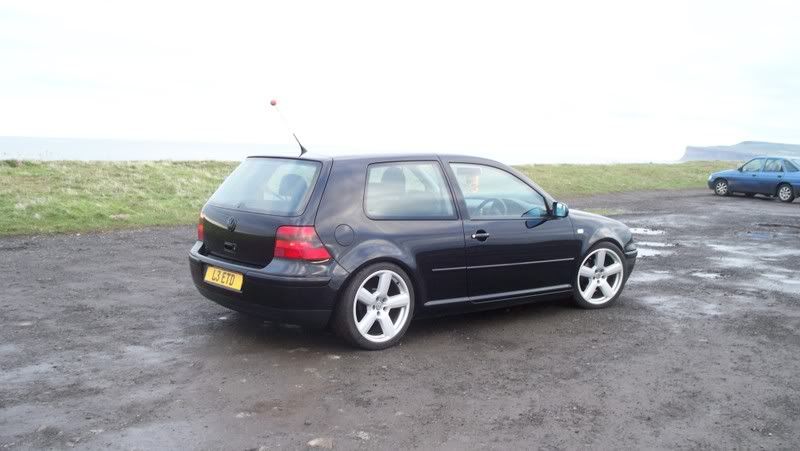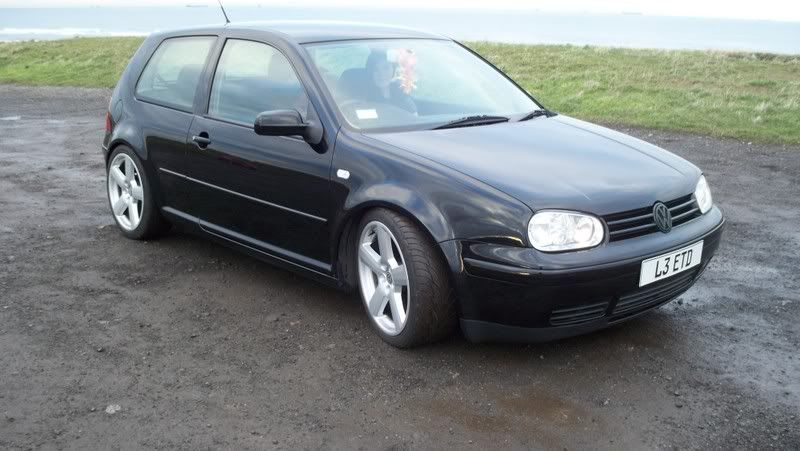 Sorry about length of this post, wheel ideas will be listened to, as will comments good or bad, thanks.
Last edited by L3ETD on Mon Apr 07, 2008 10:21 am; edited 2 times in total