From out of my latest project comes an unprecedented chance to own what is widely recognised as THE best interior for a Mk2. Not only does it come with matching door cards, but the slightly darker colour of the pre-90 spec trim lends itself to almost any exterior colour you may have. So, for one week only, I present the GTI INTERIOR of choice!
For just £65 (
non negitiable with a non-refund liabilty & no-better than your money back opportunity
) you will get not only the drivers seat, but the passenger seat AND the rear seat. But to add further to the prize fund, you will also receive all 4 matching door cards!
So, feast your eyes on the following photos and remember... there is only 1 interior available... so act now to avoid any unsightly fights that might break out once this opportunity becomes public knowledge!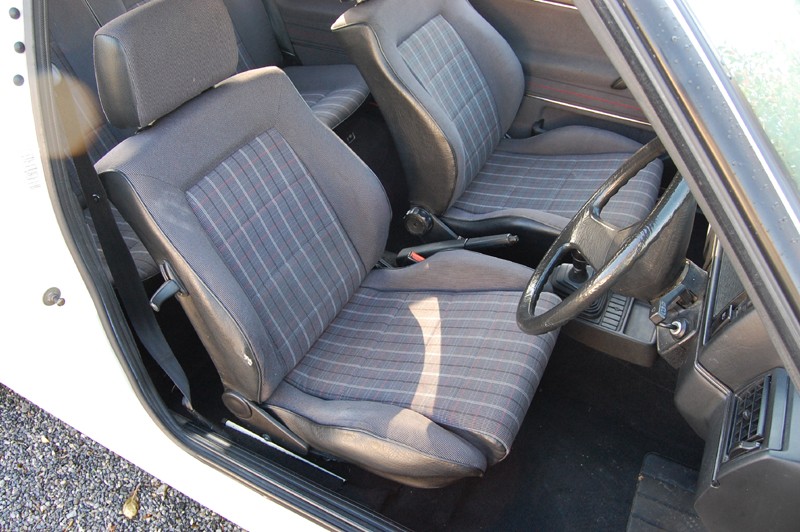 The only points that are worth mentioning are 3 small things with the drivers seat... 1) the lower side bolster is showing signs of collapsing slightly (see pic), 2) the upper side bolster has slight damage to the outer (see pic) and 3) the fold-forward mechanism isn't working which I suspect is a broken cable - easily fixed.
Pick up only though please.
If anyone has a set of EARLY (quarter-light door model) 3dr door cards in good condition, then I'd be open to a deal...
Last edited by Geeman on Sun Nov 16, 2008 4:13 am; edited 1 time in total