well i seem to just buy polo after polo after bloody polo...but i saw this for sale nearly a year ago and wanted it...then it came back up for sale so i bought myself it for xmas! its an '86 polo van...
want really sure what to do with it so i just thought i'ld do everything!
these are the pics from the original add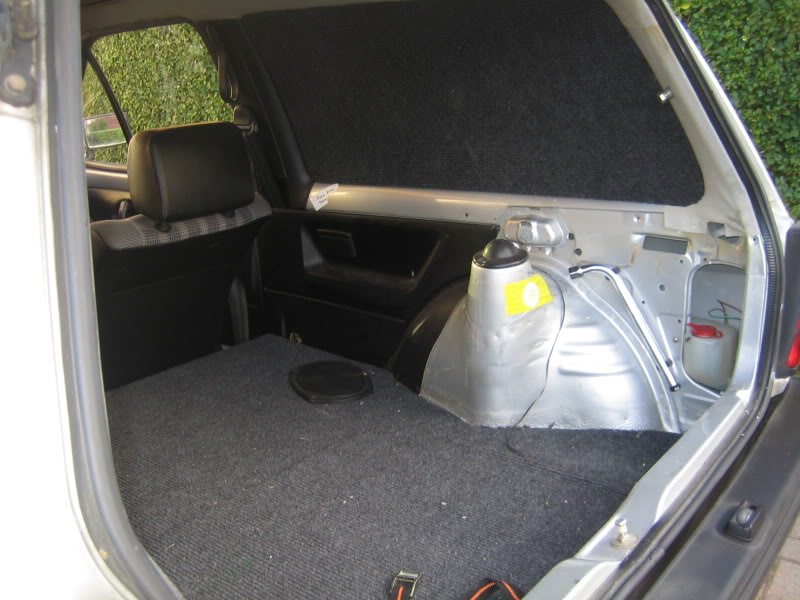 being a bit of a noob to the whole engine building thing matt e very nicely helped me strip it down fully, did headgasket cambelt waterpump etc on a 1.3 engine i bought for it (well he did it all

) then i gave it a few coats of matt black paint...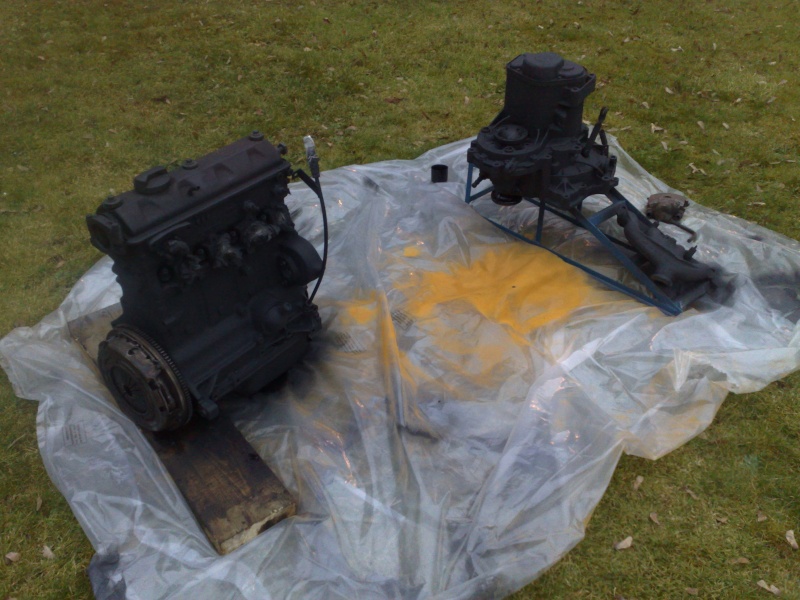 then i polished up a mk4 polo rocker cover to slap on top of it...
got a set of these to slap on very soon just sorting the inlet manifold...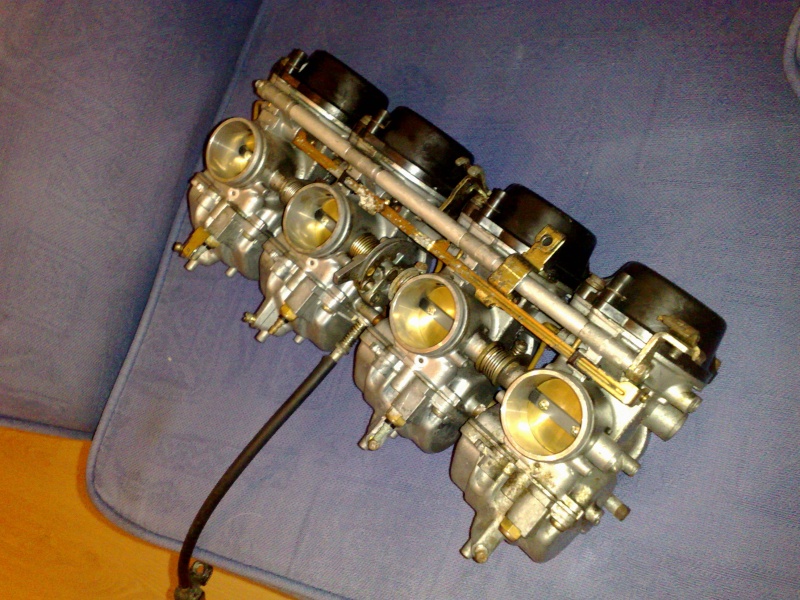 that should all be in and up and running within a month fingers crossed!
then on the inside i added a set of clocks with rev counter and a red grill surround..a polished/black leather mountney and a centre console
the door cards were looking rather sorry for themselves too...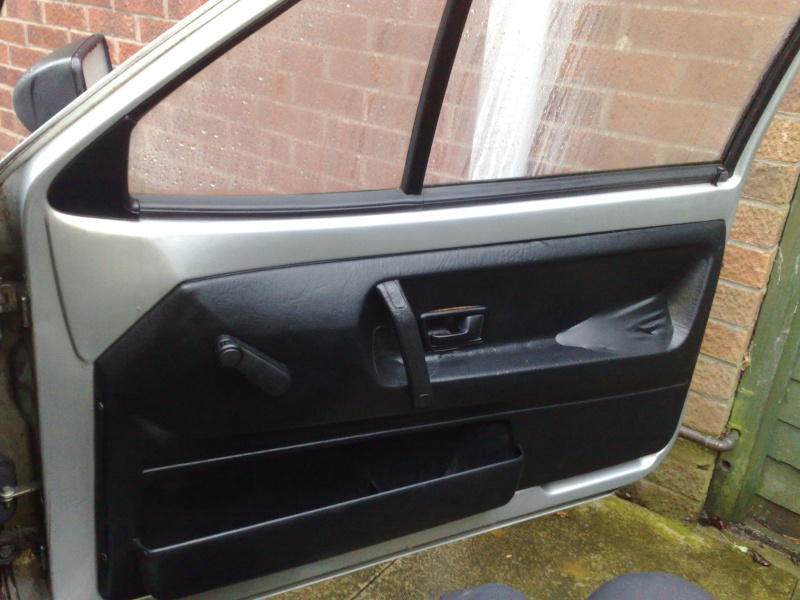 so me and emily recovered them with black/ivory/red tartan...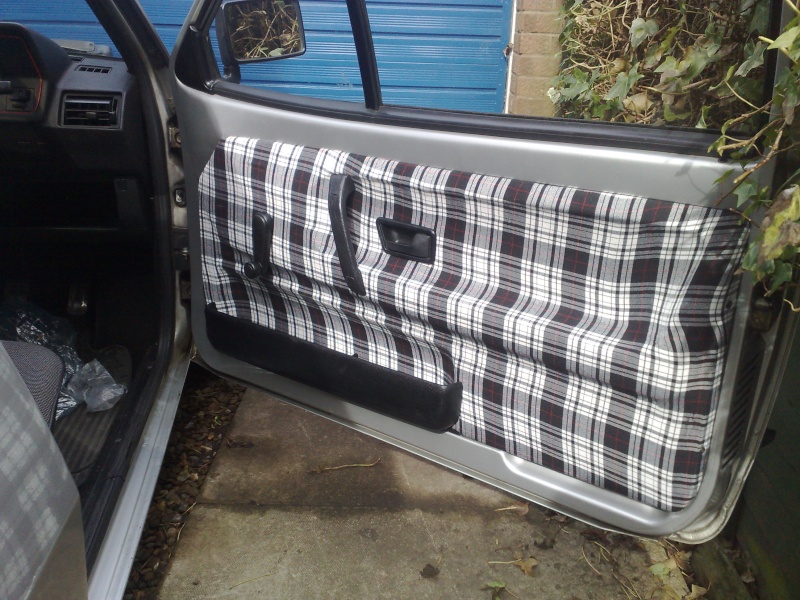 thanks to spen for the rear doorcards he donated to the fund, they just have to be tartaned and the floor done in black vynal, front setas to find then the inside is done!
made some base plates at work for a set of bullet mirrors i had but not mega sure i like them so have taken them off for the time being...
also offered the mattigs up on the back to see how they will sit, origianlly planned to get them coated black but i really like them on it in brown so the colours stayin!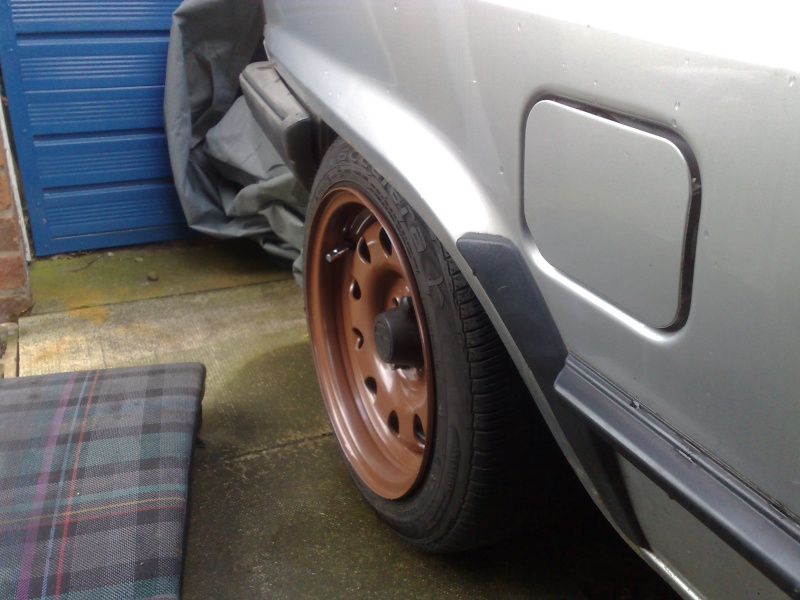 got mega amounts lefgt to do yet, engine in, puttin 239mm brakes on it braided hoses etc etc, camber shims on back, new exhaust etc etc but it has a deadline for may as the mot on the coupe runs out and i'm going to france in it in june so fingers/arms/legs and toes crossed it will be readdy and trouble free...
tons more to come