Okay... here's a sneaky spy shot of the new car.
It's a '96 M3 Evo saloon - silver, black leather, standard rims and ride height (soon to change when the Jetta sells!).
It's been converted from a 6-speed to a 5-speed in its' lifetime (6spd boxes are notoriously fragile)... it's got FSH, every single MOT from new and two full folders of receipts and BMW service data sheets. And, the body work, apart from one small scuff, is in amazing condition for its' age. I'm well chuffed with it.
It has a few niggles that I need to sort out... but nothing major.
So... here it is.

When you see it in the flesh and have a run in it, you'll understand why I got it. I like to think it looks quite subtle and doesn't scream "Race me!" or "Steal me!" - until I drop it on the Style 5's...!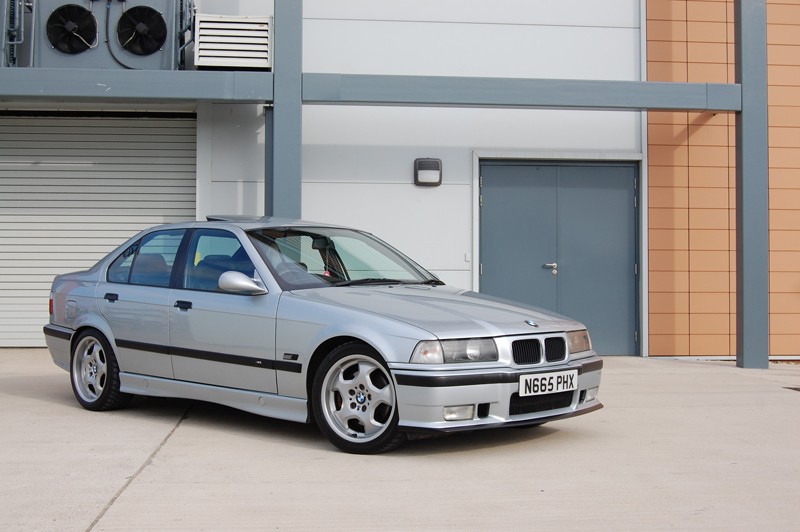 Last edited by Geeman on Tue Jul 27, 2010 2:43 am; edited 2 times in total