Well, as some of you already know I bought an Oak Green 3dr Mk2 16v the other week.
It's now home... but it's not quite a good as I first thought. Don't get me wrong, it's still a good car and extremely solid. There's no rust or corrosion anywhere... but the paint is a little untidy. The front wings, bonnet and bumper look like they've been sprayed with a hoover. There are dents and scratches all over it, with a bit of lacquer peel in the sunroof and C pillar. It's had a lot of paint, so I think it'll be going in for full paint at some point soon.Just got to save some pennies up.
I've taken the Recaros out of it and found a standard 8v interior for it for now. New (temporary) wheels are getting picked up tonight so the 14" RA's will be coming off and will be up for sale (along with the interiorand steering wheel).
Here it is. Not very good pics at all, but you get the idea.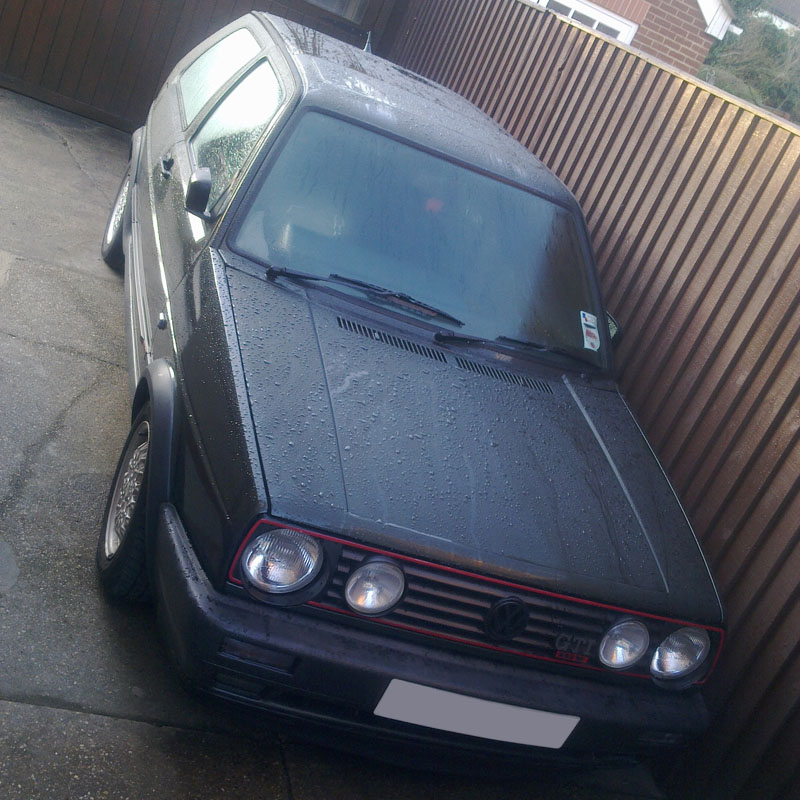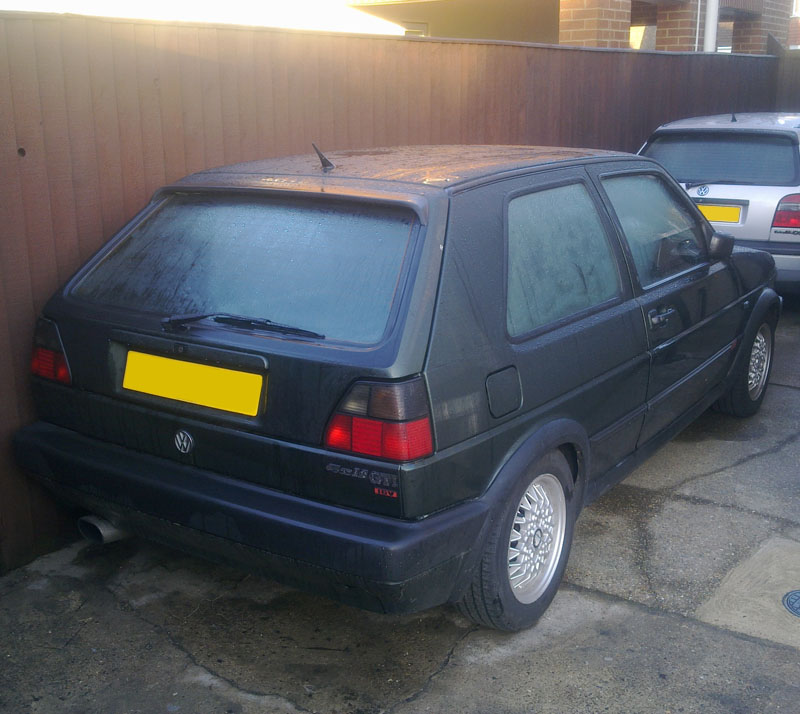 And yes... I know - it's got a big exhaust again, just like all the bloody cars I buy! But, it's a full stainless system that's not too loud, so it's staying for now.