right as some people know i went on a road trip this weekend( pictures and abit of a right up in a few days). I got in just a few hours ago from picking this up did 2725 miles in it over 3 days.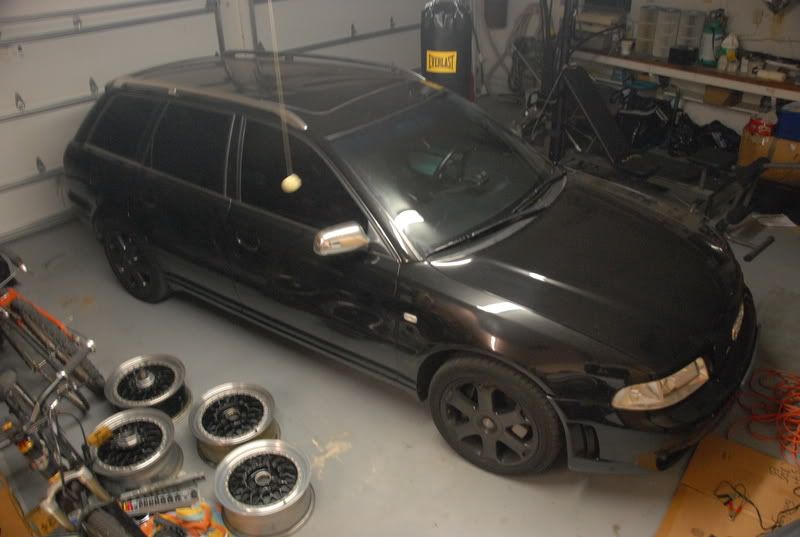 Cars is a 2001.5 s4 avant fully loaded was 45k new have the og sales spec sheet/ price sticker.Has 130k on it(well does now) and goes realy well.Ryan the owner looked after it from 23k and no expense was spared at all.15k ago had a new clutch and that was a $3200 bill.Alone with a new battey and alt not to long ago and that was over a grand. Mods on the car right now stand at:
OEM RS4 Front bumper
OEM RS4 Rear Spolier
Apr chip(arouund 330bhp)
Apr bi pipe
Some dvs
Neuspeed exhaust
So whats happening to this one well after mrc did 198mph in theres this year i want to break that and break 200mph which can be done( i hope).The to do list and parts list stands at:
Full Rs6 turbos fabed up to work on a s4 engine
Vast Performance custom fuel kit
Vast Performance Stage 3 clutch
Vast Performance water meth kit
A big front mount intercooler or awe side mounts
Vibrant exhaust(same that on my yellow s4)
Custom downpipes, turbo inlets and intake y-pipe
Some sort of suspension but un sure what setup right now
Engine and gearbox are staying as they are.Mike(vast performance) and me want to see the limits.The rev limiter is getting rasied to 7700rpm(i think) which is about 205mph(i think).Again this should be over in England around May for the shows so should be fun.
Sorry for the crap pictures.Carbon bonnet is going on tomorrow so i will give it a wash and go take some pictures.
Last edited by sparkyvw on Thu Dec 25, 2008 8:30 pm; edited 6 times in total