Erm... whoops!
This '90 GTi 8v was on eBay in Grimsby, so I couldn't just let it pass!
Got it for a reasonable price... and it's running a Mk3 2.0 8v engine with full 5-stud conversion. It smokes it's tits off, but I'm not after it for its' engine. I'm taking the bits off it I need for the 16v, then it'll go back up for sale as a 'running project' - I'm sure it'll get snapped up by someone on E38. If not, I'll just weigh it in.
I managed to get it up the drive under it's own steam as the 'non-runner' needed a bsttery and the throttle cable reconnecting at the pedal. Simples!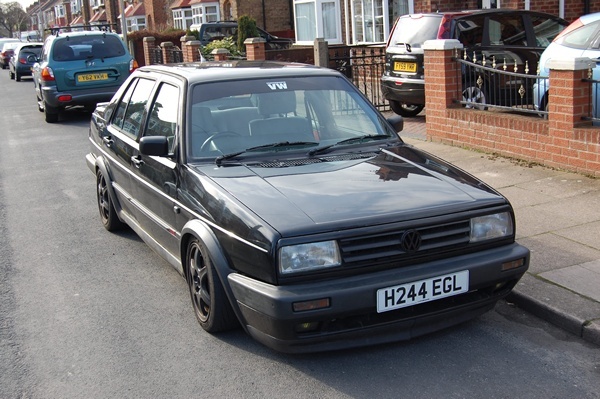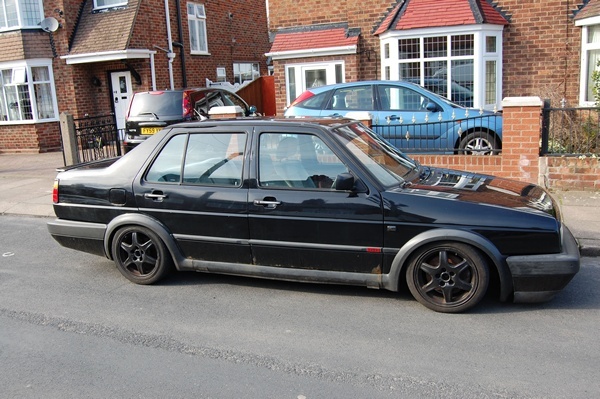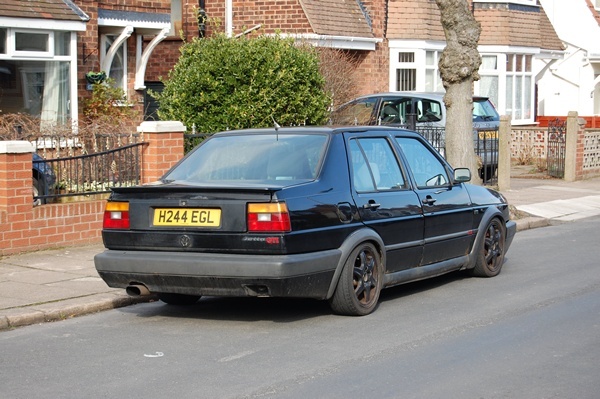 Last edited by Geeman on Wed May 12, 2010 2:35 am; edited 1 time in total